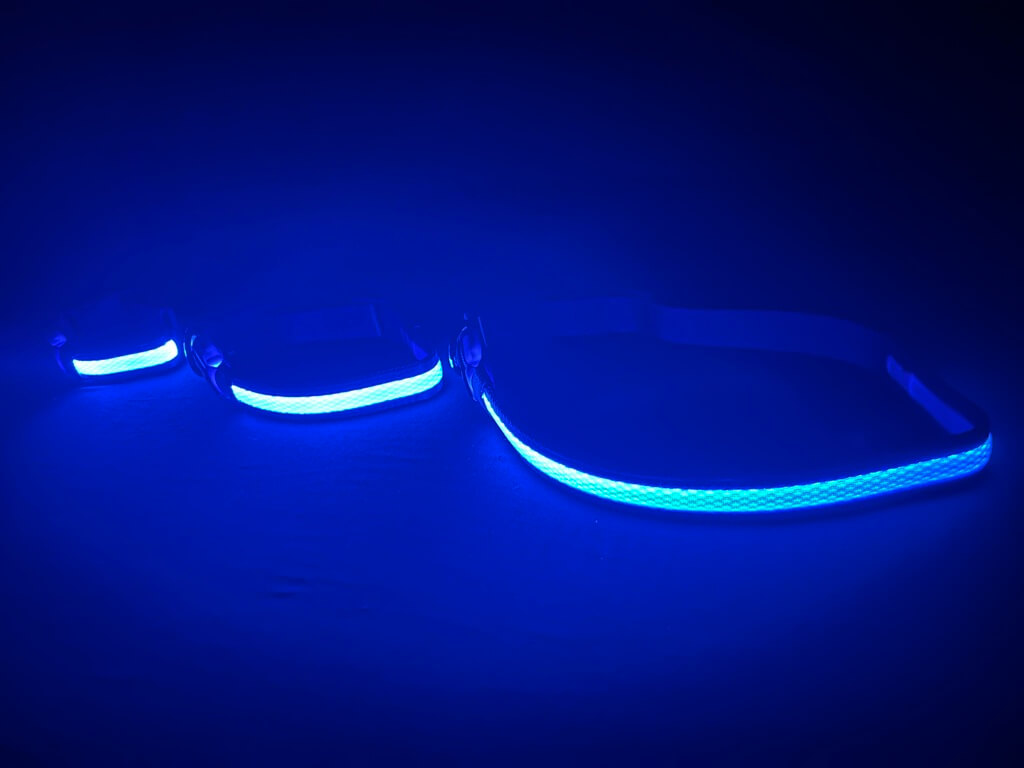 Blue LED Dog Collar
Easily catch the attention of all passerby's with this astounding blue that is brilliantly bright; built for the best and by the best.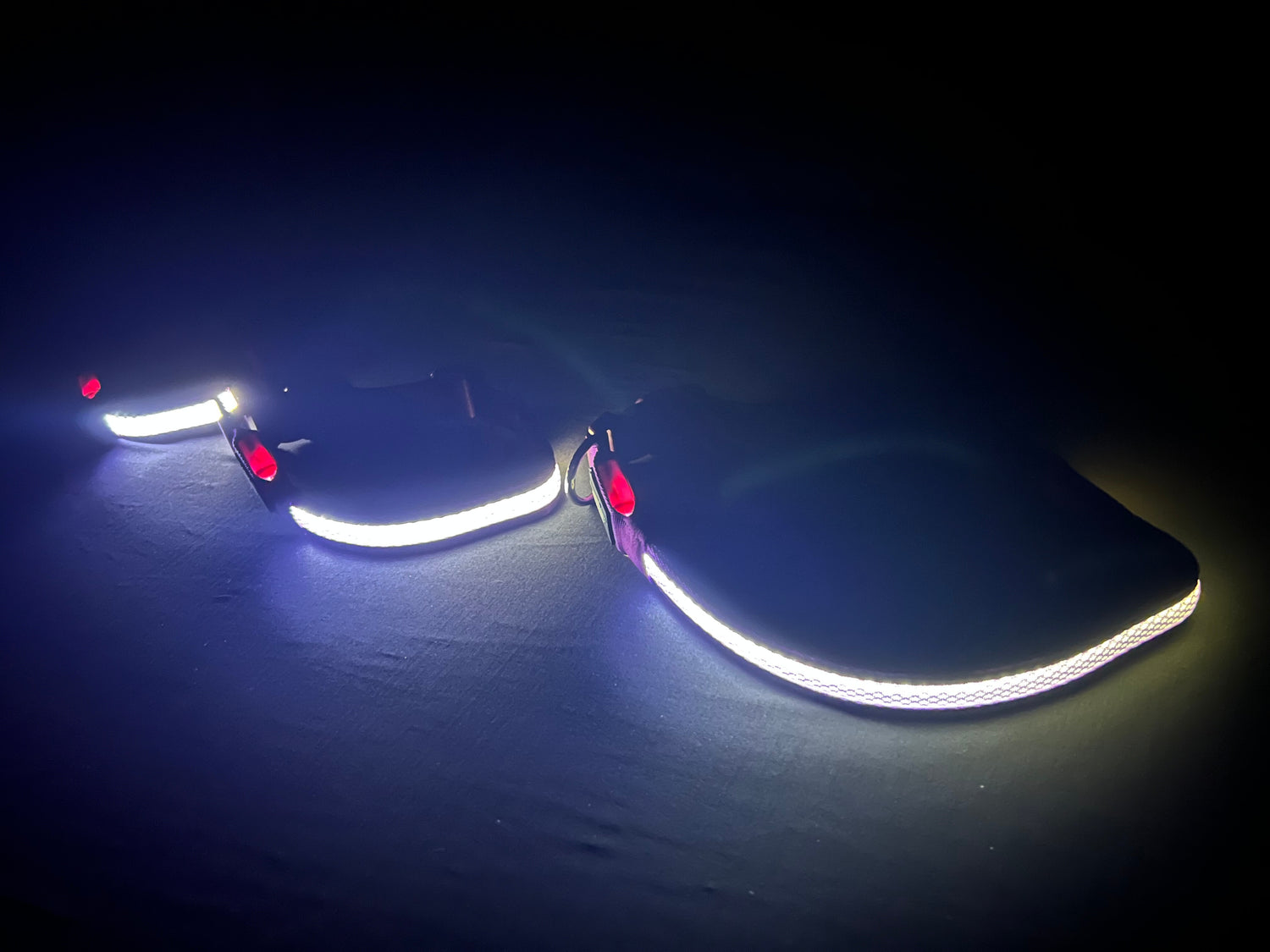 Purple LED Dog Collar
Known as the most royal of all colors, this purple is for the kings and queens out there. The illuminescence of this bright purple will surely grab attention to all those around.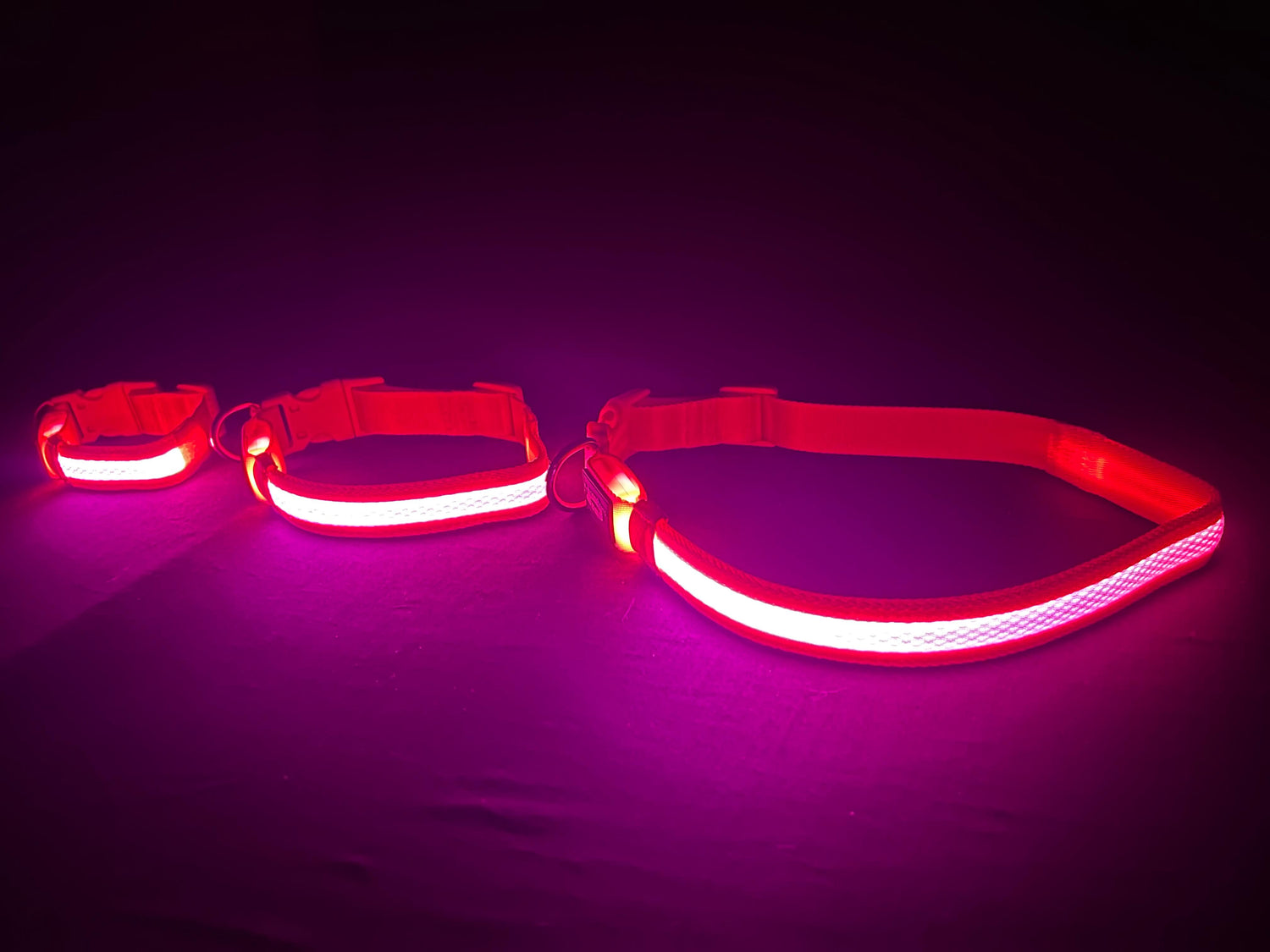 Pink LED Dog Collar
Walk without worry with this pawesomely amazing pink. The intensity from this prestine pink is so immaculate that it could only be made for a beauty.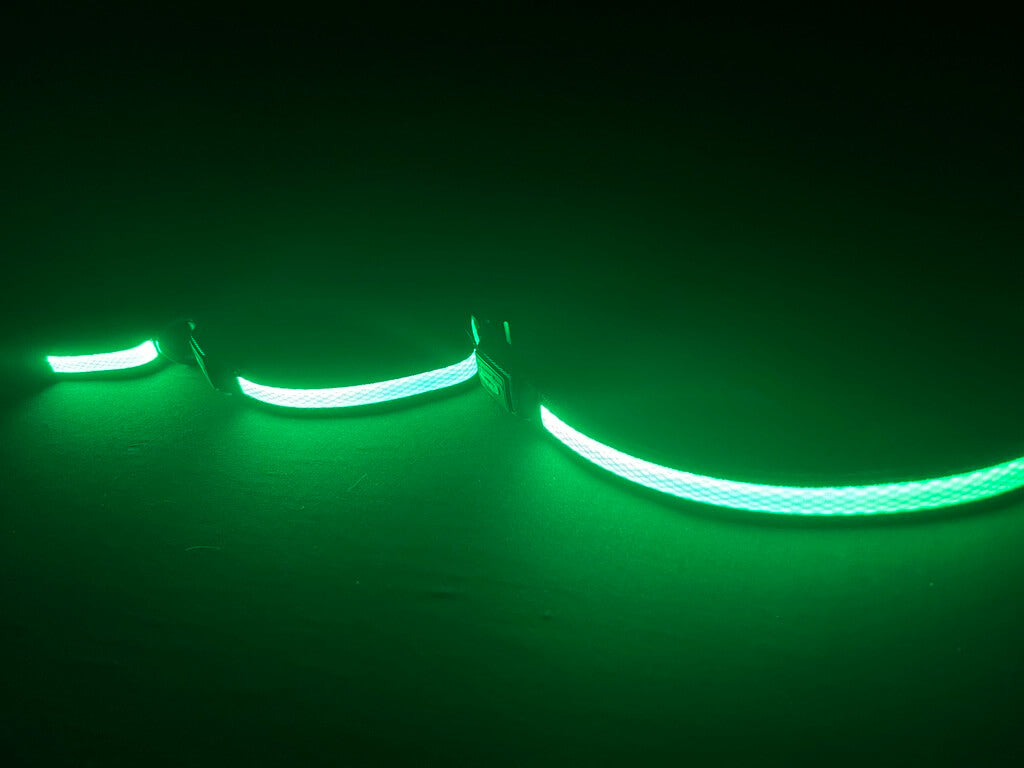 Green LED Dog Collar
Looking to get in the groove with the newest and most innovative collars and leashes on the market? You can't go wrong with groovy green. You'll be sure to have more confidence on night walks with the intense illumination that comes from this glamorous green glow.
Bringing Brighter Futures for Dog Owners
Providing Excellence and Bringing Joy to Others with the Most Innovative, Unique, Best and Brightest LED Dog Collars & Leashes in the USA
Perfect to Keep You Safe & Stylish at Night with our LED Dog Collars